Vol. 2 No. 1 (2022): Indian Journal of Critical Disability Studies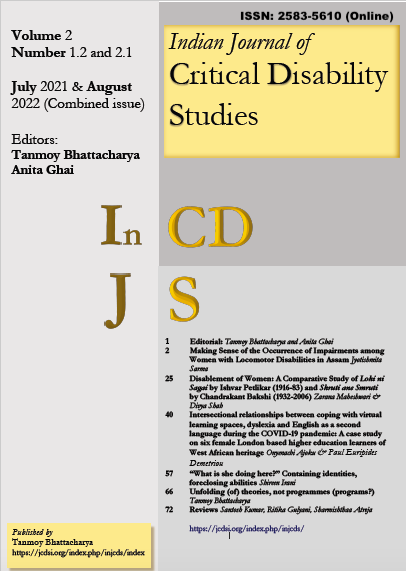 Issues 1.2 (July/ August, 2021) and 2.1 (January/ February, 2022) have been combined and published as issue number 2.1 here. 
The next issue, that is, issue number 2.2, will be published in October-Novemeber 2023. Please see call for papers for issue number 2.2 for further details. 
Please make sure that you follow the submission guideline to enable faster processing of your paper. 
Note that there are no Article Processing Fee charged for pubication by this journal. However, this also means that authors stick to the guidelines as closely as possible for us to be able to keep the processing free of cost. 
Published: 21.08.2022
Full Issue