The Beauty of Patterns
A review of Five Poems by Tito Rajarshi Mukhopadhyay
Keywords:
poem, autism, disability, city, learning disability, Tito Rajarshi Mukhopadhyay, Calcutta, USA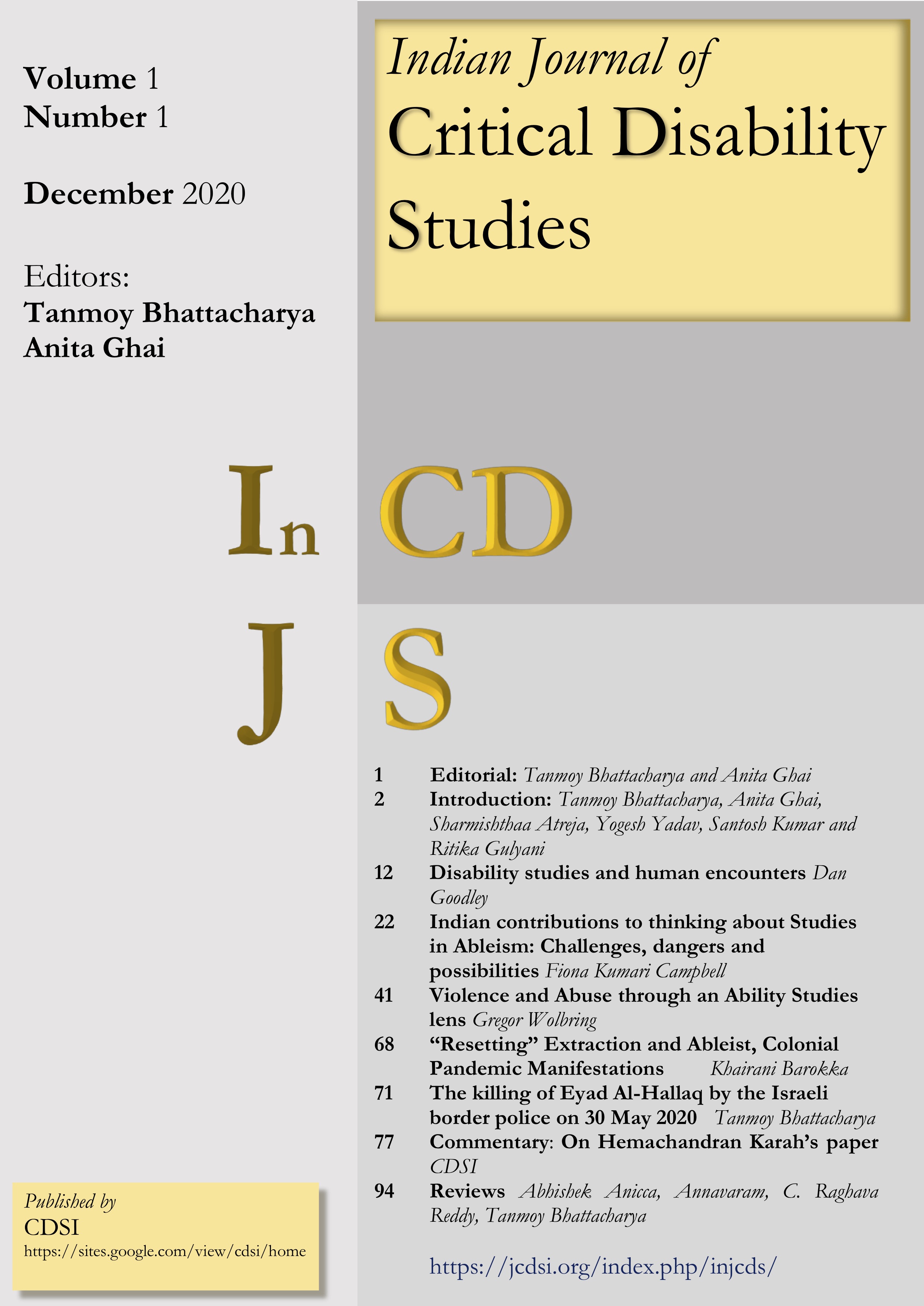 Downloads
How to Cite
Anicca, A. (2020) "The Beauty of Patterns: A review of Five Poems by Tito Rajarshi Mukhopadhyay", Indian Journal of Critical Disability Studies. Delhi, India, 1(1), pp. 94–103. vailable at: https://jcdsi.org/index.php/injcds/article/view/40 (ccessed: 12 August 2022).
License
Copyright (c) 2021 Abhishek
This work is licensed under a Creative Commons Attribution-NonCommercial-ShareAlike 4.0 International License.
Protected by CC by 4.0 
Our public licenses are intended for use by those authorized to give the public permission to use material in ways otherwise restricted by copyright and certain other rights. Our licenses are irrevocable. Licensors should read and understand the terms and conditions of the license they choose before applying it. Licensors should also secure all rights necessary before applying our licenses so that the public can reuse the material as expected. Licensors should clearly mark any material not subject to the license. This includes other CC-licensed material, or material used under an exception or limitation to copyright